GREENVIEW REGIONAL MULTIPLEX
The fieldhouse accommodates 3 cross courts of basketball, 1 competition size basketball court, 9 badminton courts, or 3 volleyball courts with 6 team-style change rooms.
Are you looking for a spacious venue for your Wedding Day or a Special Event?
The Greenview Regional Multiplex Fieldhouse is the perfect venue for your Wedding, Reunion, Concert, Conference, or Trade Show!  Offering space for 850 people.  The venue has a full Commercial Kitchen with a Servery attached. Power hook-ups for a full band, Dance Floor & Stage are included in the rental.  Access to Six Washrooms/Change rooms provides your own space separated from the rest of the facility.  The Track will be closed to ensure an intimate event. The Commercial Kitchen is capable of catering large volume events. As an Event Centre, the fieldhouse accommodates 575 people.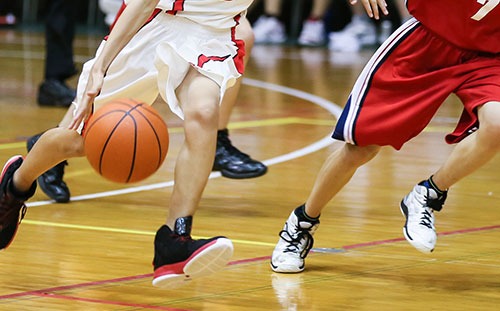 COURT SCHEDULES
The Greenview Regional Multiplex Fieldhouse is a massive indoor recreation area that can be divided into 3 separate spaces. Boasting 4 basketball, 3 volleyball, 3 pickleball or 9 badminton courts. The Fieldhouse is fully equipped with all the equipment necessary for a variety of sports such as soccer, football, table tennis, floor hockey, dodgeball, and children's games. All equipment is available for rent, free of charge to our members. With such a wide variety of equipment, there is guaranteed to be something to entertain and engage children and adults of all ages. Drop-in programs will be offered Monday—Thursday. Check out our Fieldhouse program schedule below for more information and program times.