GREENVIEW REGIONAL MULTIPLEX
The Greenview Regional Multiplex Fieldhouse is a massive indoor recreation area that can be divided into 3 separate spaces. The Fieldhouse is fully equipped with all the equipment necessary for a variety of sports such as soccer, football, table tennis, floor hockey, dodgeball, and children's games. All equipment is available for rent, free of charge to our members. With such a wide variety of equipment, there is guaranteed to be something to entertain and engage children and adults of all ages.
Drop-in programs will be offered Monday—Thursday. Check out our Fieldhouse Schedule on our Program/Schedule page for more information.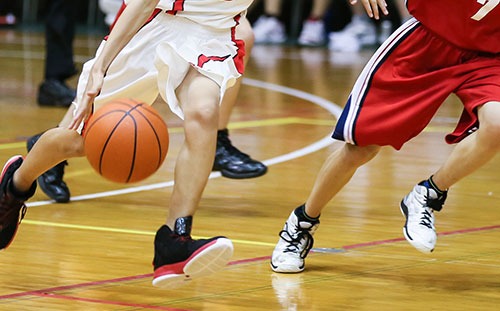 The Fieldhouse accommodates:
Basketball               3 Cross Courts & 1 Competition Size Court
Badminton             9 Courts
Volleyball                9 Courts
Pickleball                9 Courts
Changerooms      6 Team-Style
Are you looking for a space to host your Corporate Team Building Events, Christmas Parties, Weddings/Anniversaries, Concerts, Sports Tournament?  Please contact our Customer Service Team at (780) 524-4097 for further information.