Welcome to Green View Family and Community Support Services home page.
Green View Family and Community Support Services (FCSS) is a partnership between the MD of Greenview and the Town of Valleyview, offering many programs and services for youth, families, and adults, working to strengthen family and community life within Greenview.
Office locations: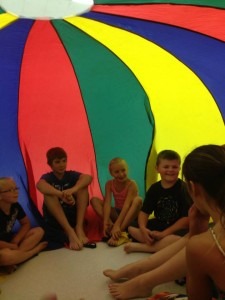 Valleyview Green View FCSS location:
4707 – 50 Street – Valleyview, AB
Phone: 780.524.7603
Grande Cache Green View FCSS location:
10001 Hoppe Avenue Unit 1035 – Grande Cache, AB
Phone: 780.827.4336
Hours of Operation:
8:00 a.m. – 4:30 p.m. Monday through Friday
Closed 12:00 p.m. – 1:00 p.m. daily and on Stat Holidays.
Overview
Family and Community Support Services (FCSS) are governed by a provincial Act and Regulation. Services provided by FCSS must meet one of the following criteria to be eligible for FCSS funding:
(a) be of a preventive nature that enhances the social well-being of individuals and families through promotion or intervention strategies provided at the earliest opportunity, and
(b) do one or more of the following:
(i) help people to develop independence, strengthen coping skills and become more resistant to crisis;
(ii) help people to develop an awareness of social needs;
(iii) help people to develop interpersonal and group skills which enhance constructive relationships among people;
(iv) help people and communities to assume responsibility for decisions and actions which affect them;
(v) provide supports that help sustain people as active participants in the community.
Services provided under a program must not:
(a) provide primarily for the recreational needs or leisure time pursuits of individuals,
(b) offer direct assistance, including money, food, clothing or shelter, to sustain an individual or family,
(c) be primarily rehabilitative in nature, or
(d) duplicate services that are ordinarily provided by a duplicate services government or government agency.

For more information, visit http://fcssaa.org/
To build a vibrant community whereby individuals are healthy, successful and engaged.
Enable and support individuals to succeed and thrive within the community.
That Green View Family and Community Support Services endorse the following values:
The social and emotional well-being of our clients is the organizations' priority.
Clients will be treated with the utmost respect.
Clients will be served using fairness and a non-judgmental approach.
Clients will be empowered to be independent and autonomous.
Green View FCSS Grants Program
The FCSS Board is committed to supporting preventive social programs that positively impact the ratepayers of the MD of Greenview and the Town of Valleyview residents. For Grant applications of $2,500.00 and over the applicant must make a presentation to the FCSS Board.
For more information call or send us a message on Facebook:
Green View FCSS (Valleyview office)
Phone: 780-524-7603
Facebook Green View Family & Community Support Services-FCSS
Green View FCSS (Grande Cache office)
Phone: 780-827-4336
Facebook Green View FCSS – Grande Cache Office
*The deadline for accepting 2023 grant applications is now closed. If you would like to apply for the 2024 grant application, please see the information below.
2024 grant applications will be received by the Green View FCSS Board between July 1 and August 31, 2023. To qualify for support under this program, the proposed project shall be preventive in nature in order to:
Enhance, strengthen and stabilize family and community life;
Improve the ability of persons to identify and act on their own social needs;
Help avert family or community social breakdown;
If early symptoms of a social breakdown appear; help prevent the development of a crisis that may require major intervention or rehabilitative measures; or
Promote, encourage and facilitate voluntarism and the use of volunteers.
Important: Some interactive features of the following forms may not be fully supported by your browser; downloading the PDF form files and opening in Adobe Reader will allow you to fill out the forms, save and/or print a copy, and submit your application electronically.