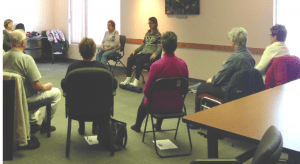 Adult & Family Programs
For more information call or send us a message on Facebook:
Green View Family & Community Support Services-FCSS, Valleyview office
Phone:  780-524-7603
Facebook Green View Family & Community Support Services-FCSS 
Green View FCSS (Grande Cache office)
Phone:  780-827-4336
Facebook Green View FCSS – Grande Cache Office
Aboriginal Community Activity Fee Assistance Program: (available to residents in the Cooperatives and Enterprises in the Grande Cache Area).  For those in addictions recovery, healing after a traumatic experience, or experiencing physical or mental health challenges this program provides access to programs and services available at the Grande Cache Recreation Centre aimed to improve mental well-being, strengthen families, and development of coping mechanisms.
Career and Employment Resource Services:  (available at the Valleyview office location)  Come into the Valleyview office location to access the local job board (employment possibilities), career and employment computers for job searching and resume building, internet access for printing government forms and completion of on-line employment insurance applications.  Services are provided in partnership with Green View FCSS, and the Province of Alberta.
Caregiver Workshops:  A variety of workshops are available to give caregivers the tools to better manage the unique demands and challenges they face in the caregiving role.
Community Support Worker:  (available in Valleyview and area) Green View FCSS, Valleyview Victims Assistance, and Odyssey House partner to provide an Outreach Worker who supports clients in the transition from situations of domestic violence to regaining independence.  Areas of support include child and family service supports; financial support and information; mental health supports; accompaniment to family court in Grande Prairie.
Community Volunteer Income Tax Program: Seniors and low-income individuals are assisted with the completion of their Income Tax returns
Counselling Services:  Short term one-on-one mental health appointments with a registered psychologist or professional therapist for those experiencing challenges negatively impacting their lives.
Disconnect Boxes:  Families or groups can use these boxes to temporarily store technological devices decreasing online time and increasing their in-person, face to face connection.
Eating for Your Well-being:  This program provides clients with a 30-day cooking resource with easy to read recipes, weekly shopping lists, budget-friendly ingredients, and daily menus.
Finding Our Voices:  Self-esteem workshop for women ages 16+ who would like to work on and improve their self-esteem.
Growth Circle:  A peer support group for women who have left, experienced, or in the process of leaving an abusive situation.
Green View Baby Book Bags: FCSS purchases and compiles book bags containing books and other resources which are then distributed by Alberta Health Services to families with newborns.
Home Support:  This program provides light housekeeping, meal preparation, and transportation to access essential needs to adults experiencing disruptions to their normal household routines.  Adults with disruptions due to physical limitations, mental well-being, pre/post-operative care or pre/postnatal care may qualify for assistance.
Information, Referral, and Forms Assistance:  If you are not sure where to access the help you need, the Valleyview and Grande Cache offices can provide information on their respective regional and localized programs and services.  We provide referrals that match your need and will assist with completion of forms or applications such as Assured Income for the Severely Handicapped (AISH), Income Support, and Seniors Benefits.
Meadows to Mountains Homelessness Prevention Project:  This project provides crucial supports for individuals and families within the Municipality of Greenview to prevent homelessness.  Clients are provided on-going support to navigate systems, access life skills development, and are shown how they are pivotal to their success in stabilizing their living situation.  Working with a wide range of organizations, agencies, and community contacts clients will discover they are not alone, support does exist, and success is possible.  This project is a partnership between Green View FCSS, the Alberta Rural Development Network and Reaching Home.
Mother-Daughter Circle:  The purpose of this program is to promote a healthy, sustainable bond between mothers and daughters during the transitional years from girlhood to young womanhood.
Older Adult Information Day:  This annual event focuses on programs and services available to the senior and older adult population.  Event specifics vary as to needs and interests and a variety of guest speakers provide presentations.
Outreach Services: (available in Grande Cache, Cooperatives, and Enterprises surrounding Grande Cache).  The Outreach Coordinator is available to assist adults and seniors with forms completion, connection to relevant resources, , home visitation to reduce isolation, and transportation for essential services.
Wheels for Meals:  Green View FCSS partners with local senior lodges to deliver meals to clients that are nutritious promoting health, well-being, and independence. Areas served: Town of Valleyview and Hamlet of Grande Cache.