Who Are We? What Do We Do?
Greenview is a vast and diverse area rich in oil and gas, fertile farmland, winding rivers, mixed wood forests, and spectacular peaks of the Rocky Mountains.  We boast diversity in economic activities and an extraordinary range of landscape, making us very unique.  Oil and gas, agriculture, forestry, and tourism form the economic foundation of a geographic area that spans more than 32,000 square kilometres.
Greenview's Economic Development team facilitates industrial development, investment promotion and attraction, capacity building, tourism development, and the management of local market data.  We strive to lead, facilitate, and promote Greenview's economic development and tourism development efforts.
Our goal is to lead global investment attraction in northern Alberta while strengthening local business retention and expansion and providing the best possible visitor experience to our incredible region.
Working with regional partners, industry leaders, government officials and community stakeholders, Greenview's Economic Development Team evaluates potential opportunities to develop key industries and define opportunities for future economic growth.
We support our local industries, community development, and promote Greenview's diverse economy and high quality of life.
Learn more about our local data by visiting our investment portal at expandyourvision.ecdev.org/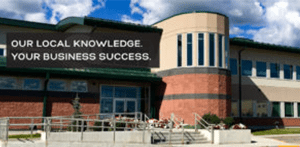 Grande Cache Greenview office now offers a Loan Program for groups and organizations to borrow a GoPro Hero 7 camera to capture video and photos to help promote themselves!