Grande Cache is located in the northern part of the Rocky Mountains, in western Alberta, along Highway 40, also known as the Bighorn Highway or Scenic Route to Alaska.  This is the shortest and most scenic route to Alaska from the United States.
Escape into a land of sparkling lakes, rushing rivers, green valleys, and windswept peaks!  Grande Cache is surrounded by panoramic views of 21 mountain peaks and 2 river valleys. Grande Cache is located 183 km south of Grande Prairie and 143 km north of Hinton.  Jasper is 210 km south of Grande Cache and Edmonton is 450 km east of Grande Cache.  This small mountain hamlet is adjacent to unspoiled Willmore Wilderness Park.  Willmore Wilderness Park has an abundance of trails, big game, alpine flowers and spectacular waterways.  Grande Cache has an excellent choice of shops, campgrounds, accommodations, restaurants and endless multi-use trails.
There is something for everyone; photographers, artists, golfers, rafters, kayakers, hikers, bikers, paddlers, horseback riders, cross-country skiers, fishermen and hunters alike.  Through its unique activities, like running the Canadian Death Race on the August long weekend, hiking the Passport to the Peaks program, walking the Labyrinth Park or backpacking in Willmore Wilderness Park, Grande Cache offers outstanding outdoor adventure and a relaxed lifestyle.
Amenities:
Playgrounds, hiking trails, ball diamonds, public library, tourism centre, recreation centre, grocery store, restaurants, hotels, medical clinic, Grande Cache Public Service Building and Fire Station
School: Grande Cache is a part of the Grande Yellowhead Public School Division.  Visit www.gypsd.ca for more info.
Councillors:
Duane Didow and Tyler Olson (Ward 9, Grande Cache)
Winston Delorme (Ward 1, Grande Cache)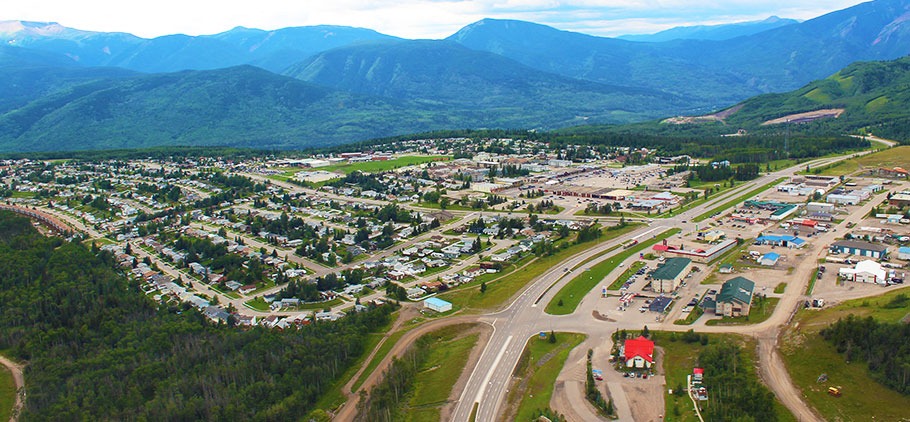 Grande Cache Public Service Building – Administration Office
10002 Shand Avenue
PO Box 1079, Valleyview, AB  T0H 3N0
Phone: 780.827.3362
24/7 Dispatch: 1.866.524.7608
Fax: 780.827.2406
Office Hours:
8:00 a.m. – 4:30 p.m.
(Closed for Lunch from Noon – 1 p.m.)
Family & Community Support Services Office, Grande Cache
10001 Hoppe Avenue [View Map]
PO Box 1079, Valleyview, AB  T0H 3N0
Phone: 780.827.4336
Fax: 780.827.2630
Office Hours:
8:00 a.m. – 4:30 p.m.
(Closed for Lunch from Noon – 1 p.m.)