ONE OF THE MOST IMPORTANT DINOSAUR TRACK SITES IN THE WORLD
Among some of the Grande Cache area's more interesting wildlife were huge meat-eating dinosaurs, which hunted the muddy shore with strides 3 metres (10 feet) long. Thankfully, these and a variety of other 'terrible lizards' are no longer permanent residents to the area. Fortunately, however, they left thousands of footprints behind, embedded high in the mountains in steep sheets of rock.
There are over a dozen sites containing tracks in a 25 square kilometre (10 sq. mi.) area, making it one of the best dinosaur track sites in the world (pretty cool, eh?).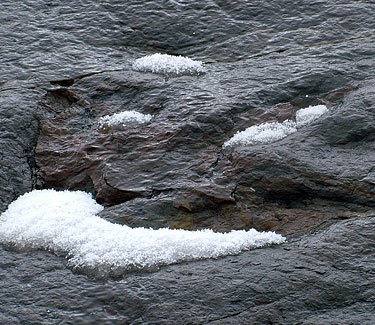 Originally uncovered by local coal mining activities, this site was designated a protected Provincial Historical Site by the Province of Alberta in 2006.
A copy can be seen at the Grande Cache Tourism & Interpretive Centre and the Royal Tyrell Museum in Drumheller, AB.
A board is presently being developed in hopes to develop the Grande Cache & Area Dinosaur Tracks into a world-class tourism destination.
GRANDE CACHE REGIONAL DINOSAUR TRACKS FOUNDATION
A Grande Cache Regional Dinosaur Tracks Foundation was created in 2016.
MISSION:  To develop the Grande Cache Regional Dinosaur Tracks as an educational, economic and tourism resource.
VISION:  Sharing one of the most important dinosaur tracks in the world.
Resources: 
For more information, please contact: