GRANDE CACHE RECREATION CENTRE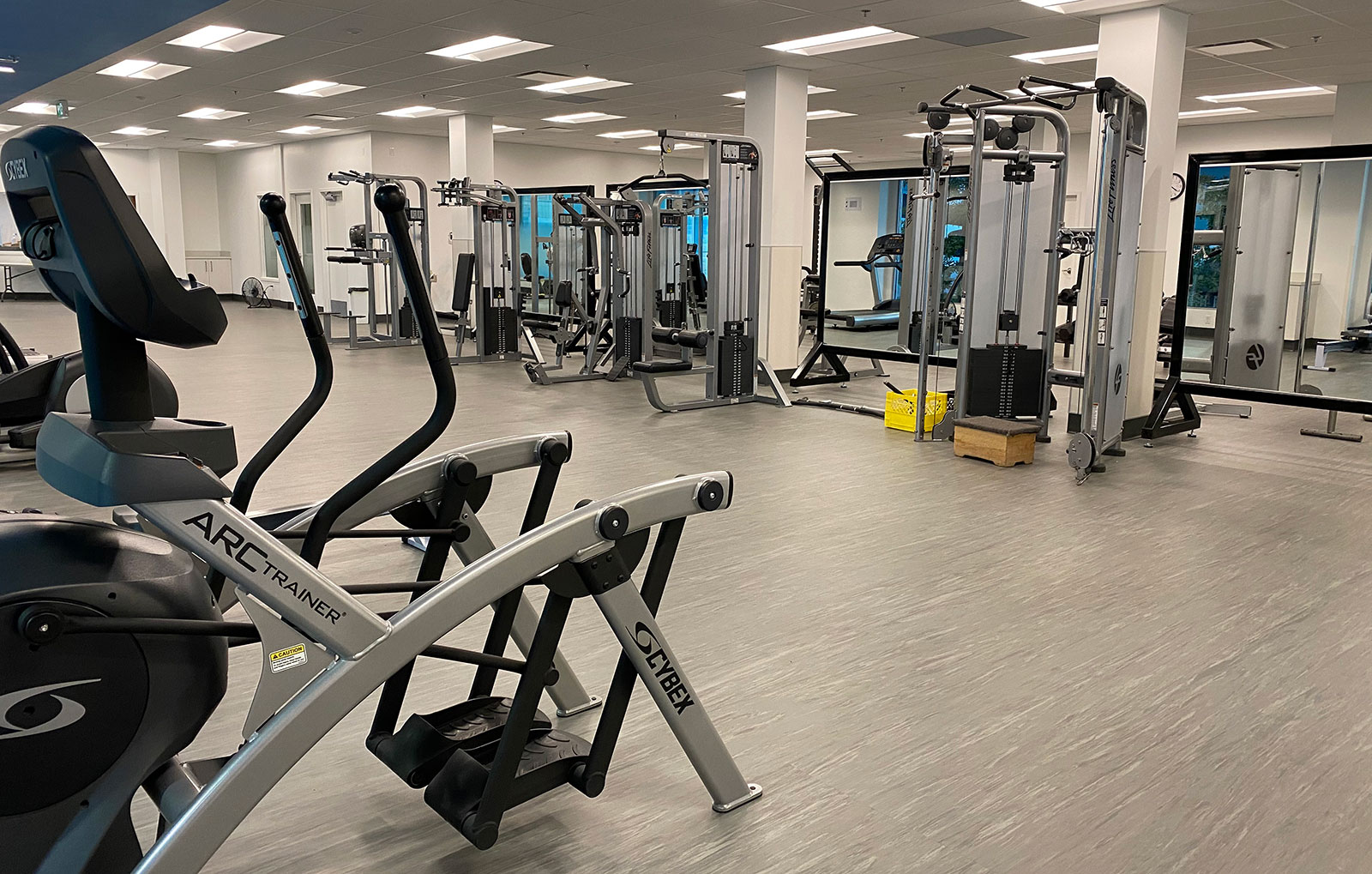 FITNESS CENTRE
The Grande Cache Recreation Centre has a new well-equipped fitness centre with the following equipment:
Free weights, squat rack, various barbells, dumbbells, a squat rack, a Smith Machine, various benches and mirrors
Cable Machines include: Seated Row, Peck deck/Reverse Fly, Assisted Dip/Chin-up, Lat Pull down, Leg Press, Leg Extension/Curl Combo and a Dual Adjustable Pulley machine
SCIFIT recumbent stepper total body toner
Treadmills, elliptical machine, a rowing machine, a stationary bike, a recumbent bike and spin bikes
Stability balls, resistance bands, medicine balls, kettle bells, mats, ropes and steps
FITNESS CENTRE HOURS & BOOKING INFORMATION:
EFFECTIVE June 21, 2021, the Fitness Centre Hours are:
Monday – Friday:
Saturday & Sunday:
FITNESS CENTRE GUIDELINES:
Patrons are given a bottle and cloth as they sign-in at Guest Services. It is recommended that patrons clean equipment before and after use
FITNESS CENTRE BOOKING PROCEDURE:
Patrons are no longer required to book a time-slot prior to arriving to the Fitness Centre
First come first serve
Change rooms, lockers and washrooms are available in the Fitness Centre
It is recommended that you bring your own hand sanitizer and water
FITNESS CENTRE BOOKING PROCEDURES:
Bookings will be first come first serve.
For more information, please contact the Grande Cache Recreation Centre at 780-827-2446
FITNESS CENTRE USE POLICY
Fitness Centre Age Requirements
•Youth ages 13 & 14 require active adult supervision by someone aged 18+ in the Fitness Centre & Boxing Room at all times. No exceptions.
• For safety considerations, children ages 12 & under are not permitted in the Fitness Centre or Boxing Room.
For emergencies, notify facility staff and call 911.
If you have any health concerns, contact your doctor prior to use.
If you are unsure how to use the equipment, please contact the front desk to book an orientation.
Wristbands must be worn by all users (during regular front desk hours).
This is an unsupervised area. Use at your own risk.
For more information, please contact 780.827.2446.